A business Troy owned in the early 2000's collapsed, pushing him in to bankruptcy in 2005 and causing him to lose my home to foreclosure. Troy then did what all of us do when we face hardships – get back up and start over.
Starting over for Troy meant finishing his undergraduate degree in economics at The Ohio State University. After graduating from OSU in 2007, he started law school at Capital University Law School. Troy enjoyed law school and graduated 10th in his class, magna cum laude. Upon graduating in 2010, he opened this firm immediately upon being sworn in as an attorney. It has been dedicated to servicing people since then.
Doucet Co., LPA focuses mainly on litigation that helps people who are facing difficult legal challenges themselves. The firm also helps small businesses with advice, contract work, and mitigating risk. Our litigation work has taken a few forms over the years, but we became most known for suing banks and mortgage companies. In fact, we have several federal appellate cases which have set or expanded precedent in the consumer financial area. Some of those are listed on this page.
In 2022, Troy learned that he is autistic. He considers the diagnosis relief, as it puts many of his difficult life experiences into perspective (and has made him a better lawyer). He loves sharing his understanding of autism in life and business with others, and even has a small following on LinkedIn.
Troy resides in Hilliard with his wonderful wife Julie, and has three daughters, Alondra, Claire, and Maria.
The most important thing Troy thinks any of us can do is make the most of the time we are here. To that end, he is happy to have the opportunity to help others facing difficult legal challenges find a little peace of mind in their own lives.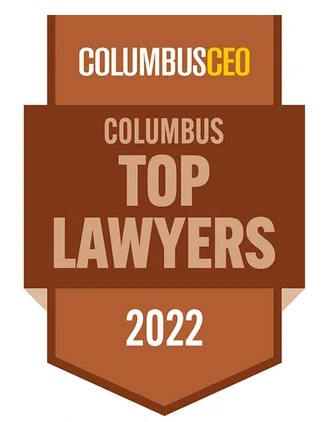 Majestic Building Maintenance, Inc. v. Huntington, 864 F.3d 455 (6th Cir. 2017) – One of the few federal appellate decisions regarding the applicability of contract waivers under the Uniform Commercial Code, Article 3 in banking contracts.
Marais v. Chase Home Finance, LLC, 736 F.3d 711 (6th Cir. 2013) – This is one of the first decisions under the Real Estate Settlement Procedures Act regarding a borrower's ability to maintain a claim under RESPA.
Slorp v. Lerner Sampson and Rothfuss, 587 Fed.Appx. 249 (6th Cir. 2014) – Precedent setting case regarding RICO and robo-signing.
Wells Fargo Bank, N.A. v. Gerst, 2014-Ohio-80 – The Ohio 5th District Court of Appeals decisions regarding the applicability of HUD Regulations on a Fair Housing Administration mortgage loan.
In re Forson, 583 B.R. 704 (Bankr. S.D. Ohio 2018) – Bankruptcy discharge matter regarding the applicability of pre-petition debts under 11 U.S.C. § 524.
In re Beiter, 590 B.R. 446 (Bankr. S.D. Ohio 2018) – Bankruptcy decision regarding the ability to allege bankruptcy violations as a class action in bankruptcy court.
Justice v. Ocwen Servicing, LLC, 2:13 CV 165 (S.D.Ohio 2014) – Decision under the FDCPA, TILA, and RESPA interpreting servicers' requirements to respond with information requested by the customer.
Richard v. Caliber Home Loans, Inc., No. 2:15-CV-2647, 2017 WL 4349082 (S.D. Ohio Sept. 29, 2017) – FDCPA and TILA decision with defense against seven counterclaims.
MDL In re Fed Loan Student Loan Servicing Litigation, 2:18-md-02833-CDJ (E.D. Pa.) – Doucet has been appointed to the Executive Committee of this MDL that involves up to 325,000 student loan accounts.
Rose v. Friendly Finance, 2016 WL 6436667 (S.D. Ohio 2016) – Consumer case involving a kickback scheme involving a car sale.
Hill v. Homeward Residential, Inc., 799 F.3d 544 (6th Cir. 2015) – TCPA case regarding robo-calls.
PHH Mortg. v. Ramsey, 17 N.E..3d 629 (Ohio 10th Dist. 2014) – Defense of a foreclosure verdict, where the court found the mortgage company breached the terms of the mortgage.
Cassidy v. Teaching Co., LLC, 2014 WL 4377843 ( S.D. Ohio 2014) – Case regarding the FTC's Order on false advertising discounts and Ohio's CSPA.
In re Dibling, 514 B.R. 254 ( S.D. Ohio 2014) - Successful adversarial proceeding for bankruptcy violations.
Union Sav. Bank v. Schaefer., 2013 WL 6843607 ( 10th Dist. 2013) and Flagstar bank, FSB v. Cintron, 984 N.E.2d 398 (2nd Dist. 2012) – Cases litigating TILA rescission of residential mortgage refinances.